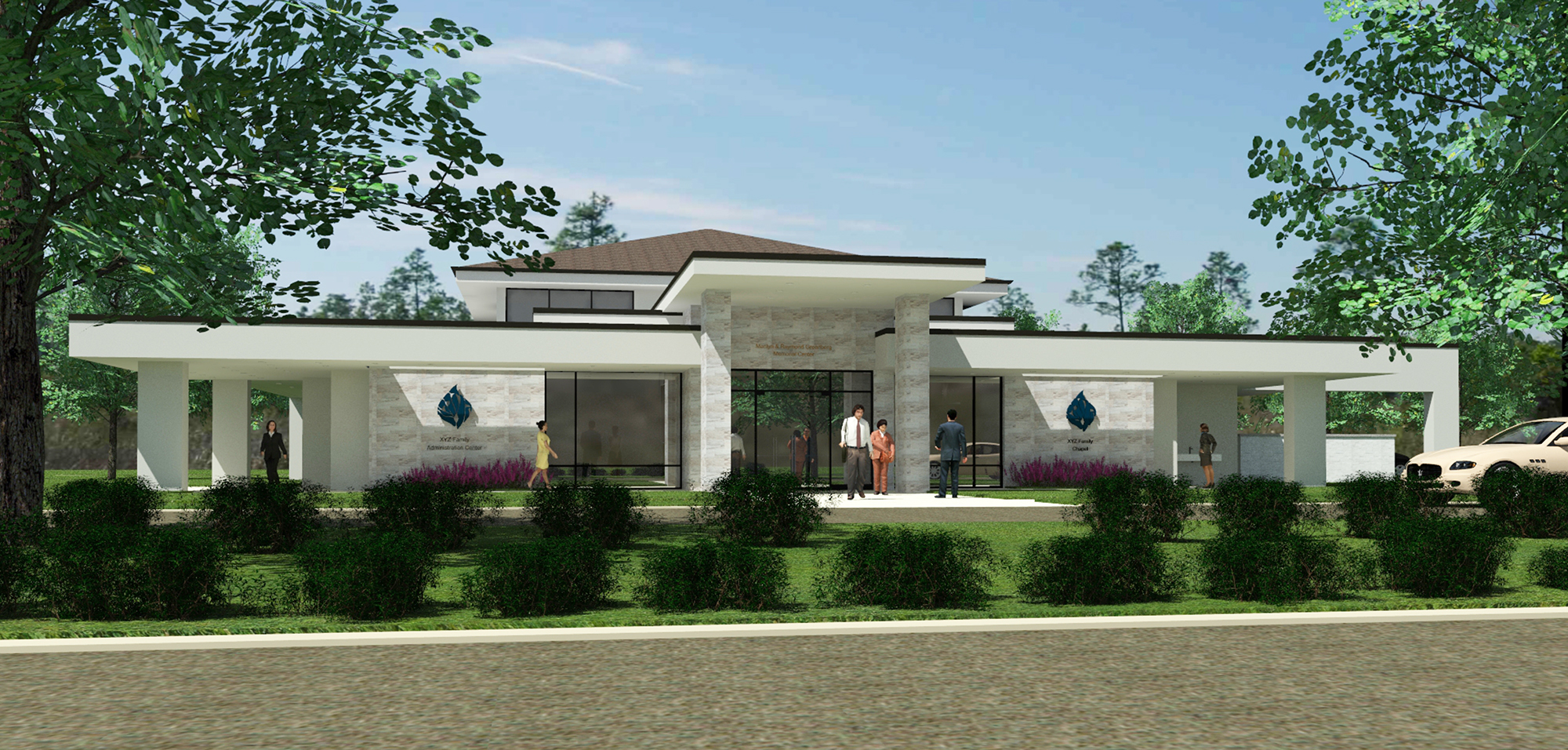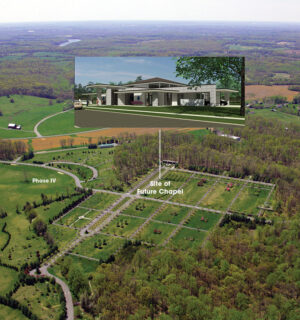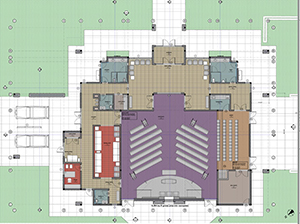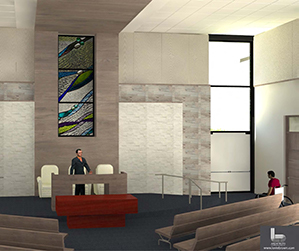 To complete our dream, we need your help.
Help us build this sacred Memorial Center & Memorial Chapel within our hallowed grounds. Now is the time to participate and lead the way in finalizing this very important part of the Garden of Remembrance and continue to build a legacy of compassionate care and service – and a special way for our friends in our community to honor the lives of those dearest to them.
We are excited to announce that we have broken ground on the New Memorial Center & Memorial Chapel. Thanks to the leadership of key families who have pledged the seed money to begin construction, we will soon build a 150-seat Tina & Albert Small, Jr. Memorial Chapel withing the nearly 6,500 square foot Marilyn & Raymond Greenberg Memorial Center. This meaningful and beautiful structure will include the Wasserman-Gill Family Comfort Wing, Dreyfuss Memorial Hall, the historic Jewish Star stained glass window from Washington Hebrew, and additional spaces dedicated by several generous families.
In memory of Rabbi Joseph Weinberg, our late friend and rabbi who was involved in the conception of Gan Zikaron, the Garden of Remembrance is creating a Memorial Contemplation Garden. The Rabbi Joseph P. Weinberg Memorial Garden, adjacent to the new memorial center and chapel, will honor the rabbi's vision and memorialize his good works.
As we break ground, engage our building contractor, and procure the furnishings and finishing touches, we need your help to complete the chapel and the funding. Several major dedication opportunities exist to permanently link your family's name with this important and needed addition to Garden of Remembrance Memorial Park. To discuss the important role you can play in creating a legacy for future generations, please call either our executive director, Glenn Easton, or our president, Hank Levine, at (301) 428-3000.