The Garden of Remembrance Family Meadow Groves
A distinct memorial family section for up to twenty loved ones
There are a limited number of Family Meadow Groves in the Memorial Park, located in tranquil settings surrounded by tall pine meadows denoted by a family signpost at the entrance. Families may design and add landscaping and hardscape to their Meadow Grove subject to memorial park approval.
Meadow Groves are $98,800 for up to 20 plots of which $36,000 is a charitable contribution to our nonprofit cemetery, and $5,800 is a contribution to our permanent Endowed Care Trust Fund for upkeep and maintenance of the Memorial Park. Meadow Groves are offered in two configurations and require concrete liners.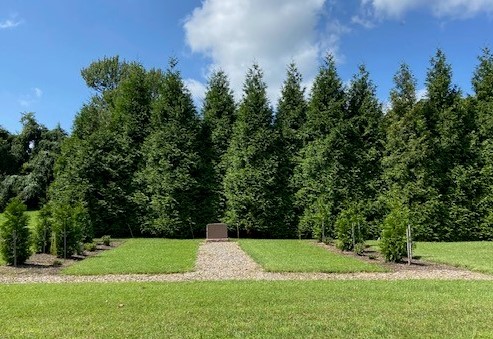 For information about our Meadow Groves, please contact our executive director,
Glenn Easton, at 301-428-3000 or [email protected].
To print and download a flyer, click here.