Garden of Remembrance Family Welcome Center
Dedication Opportunities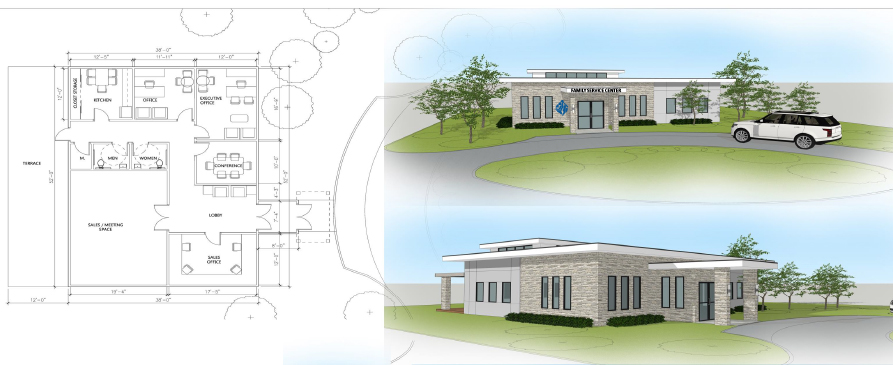 For nearly twenty-five years, the Garden of Remembrance (Gan Zikaron) Memorial Park has served the Jewish Community of Greater Washington one family and one congregation at a time. Serving all branches of Judaism and reflecting and honoring the full range of religious practices and traditions, Gan Zikaron is a sacred and special place where we honor our loved ones and comfort the bereaved.
To fulfill our mission and better serve the entire community, the Garden of Remembrance recently dedicated a new Memorial Center & Chapel. Now, after over twenty years in temporary quarters, the next and final building needed in our memorial park is the construction of a small Family Welcome Center & Office to provide an appropriate place to meet with families at their time of need and for advance planning, to permanently house our staff and cemetery records, to provide a ritual hand washing station, to contain our automation and technology equipment for data, livestreaming, and communications, to develop a bereavement and resource library, to maintain our archives, and to include a photographic display of our history.
We ask for your help to build our needed Family Welcome Center & Office, complete our memorial park, and fulfill our mission. Several naming and dedication opportunities are available to permanently link your family's name with this important and needed addition to Garden of Remembrance Memorial Park and the Washington Jewish Community.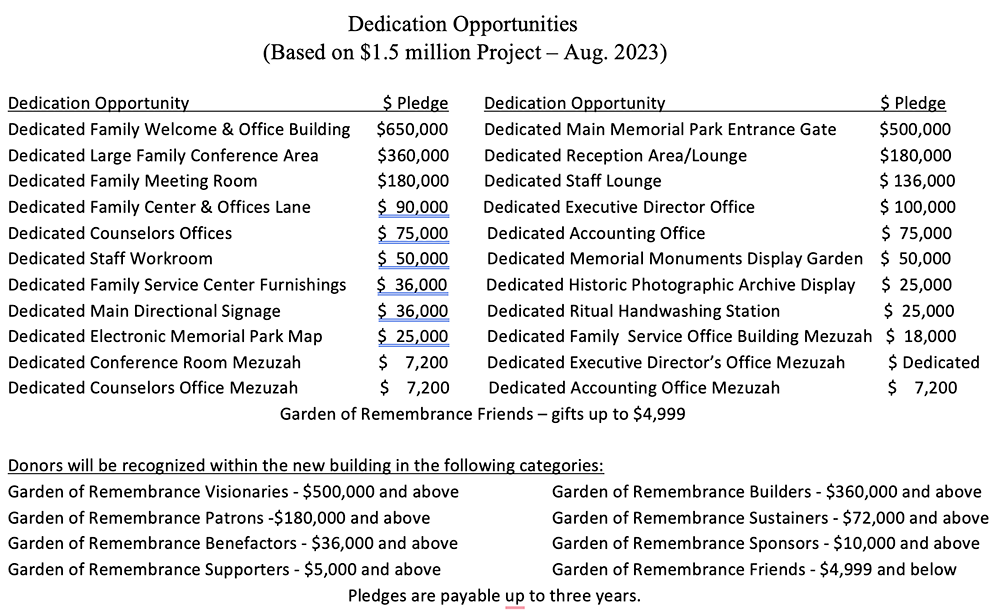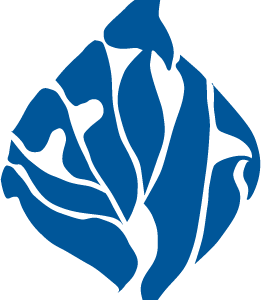 14321 Comus Road • Clarksburg, Maryland 20871 • (301) 428-3000 • [email protected]